These full color Photo Situational Target Assortment targets add a little challenge to your practice. Each set contains 12 different situations in full color. Each target measures approximately 22.5" x 35" . You get 10 of each target totaling a whopping 120 targets. These are shipped flat to maintain their structural integrity. Like all our targets, these are made in the USA.
Customer Reviews
Write a Review
Ask a Question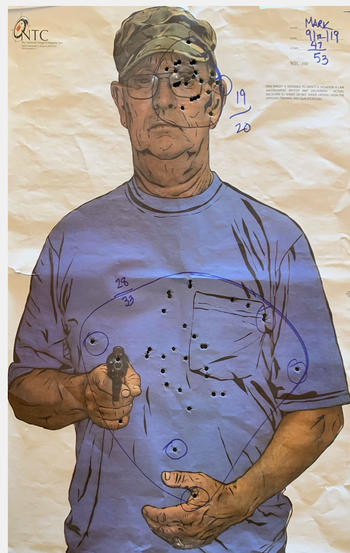 10/26/2019
I recommend this product
Love the multiple person, the only targets I can find with multiple people
Great targets and silouettes
Mark P.
United States
05/06/2020
I recommend this product
Well designed targets
These are well designed targets that will allow you to train to a higher standard and force you to make harder shots. One of the best things you can do with these targets is train to shoot accurately and then using a timer increase your speed hitting them with the same level of accuracy but faster.
John F.
United States
08/27/2017
Five Stars
One of the few "realistic" targets that does not only use "Caucasian's" as the "bad-people"

<!––Added manually for Klaviyo by DA––>